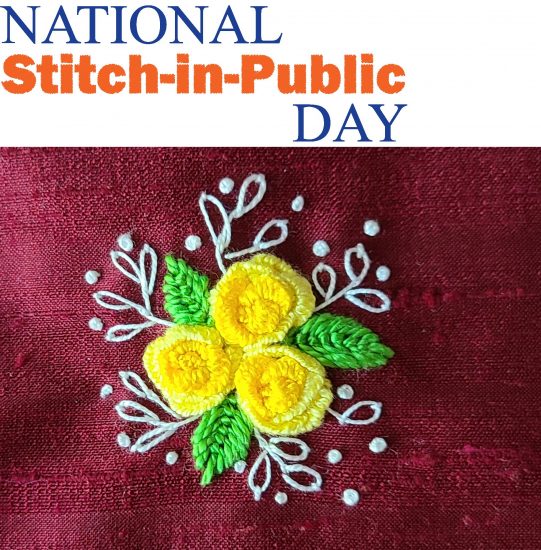 Here is another chance for you to get together with other stitchers. It's National Stitch-in-Public Day as declared by the Embroiderers' Association of Canada. Every year it is the last Saturday in September and that makes it September 25th this year (2021).
CEGG will reprise our gathering from World Embroidery Day. We'll take our lawn chairs to Exhibition Park in Guelph from 10 am to noon. Wear your coat and bring your threads! Bring a friend! It's a big park so we'll gather at the entrance near Kathleen Street and Tipperary Place.
And if you, dear reader, do not live near Guelph please find a nice park or a mall or your own front yard and stitch in public!