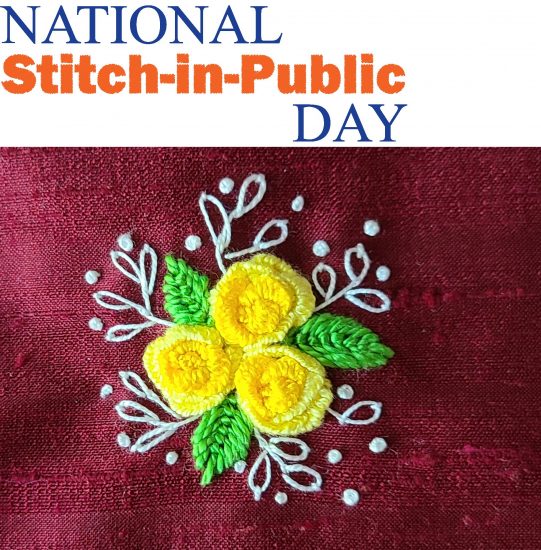 Here is another chance for you to get together with other stitchers. It's National Stitch-in-Public Day as declared by the Embroiderers' Association of Canada. Every year it is the last Saturday in September and that makes it September 25th this year (2021).
CEGG will reprise our gathering from World Embroidery Day. We've been looking at the weather forecast for Stitch-in-Public Day and it looks like it may rain. Let's go to Riverside Park in Guelph, instead. The park can be accessed from the entrance with the stone pillars on Woolwich Street or from Marilyn Drive.
There are 2 covered picnic areas in the park (not counting the Concession stand). The larger picnic area has a red/brown sort of roof (DMC 3778). It's on the ring road between the playground and the Enabling Garden. There is a good parking lot there, too. Sat Sept 25th, 10 am to noon. Bring a lawn chair if you wish (there are picnic tables) and dress warmly.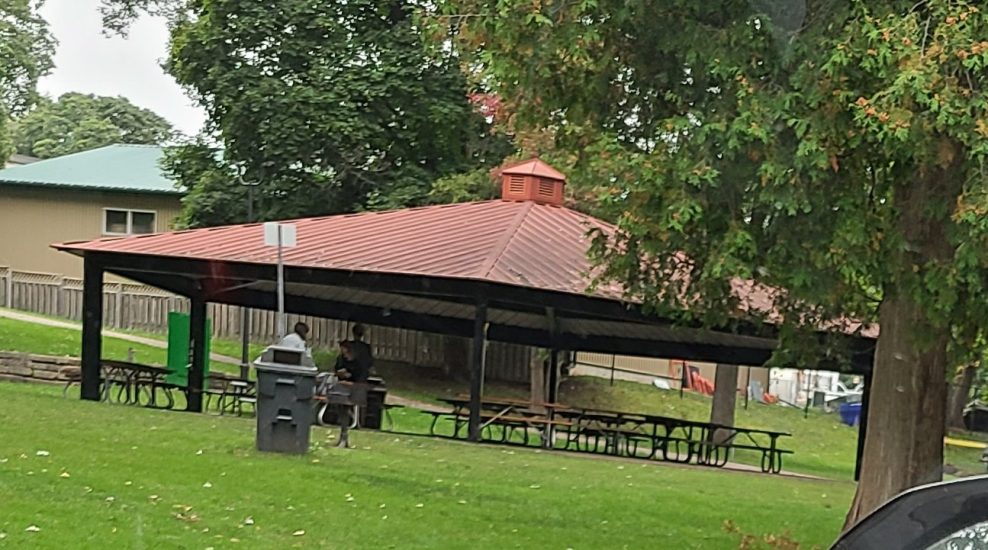 And if you, dear reader, do not live near Guelph please find a nice park or a mall or your own front yard and stitch in public!