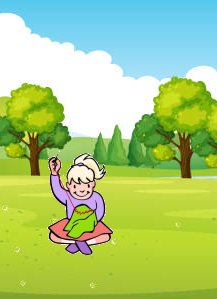 Stitchers! One benefit of the pandemic was our days spent stitching outdoors, together. We very much enjoyed stitching "en plein air". Why should the painters have all the fun? So, we are planning 3 outdoor stitching events this summer. To make your life simple, they are all on Tuesday mornings!
Dates: Tuesday June 27th, Tuesday July 25th, Tuesday Aug 29th. All at 10 am – noon.
Let's meet in Riverside Park in Guelph near the green-roofed pavilion. Bring a lawn chair. There are some nice trees for shade, if you prefer that. If it starts to rain, we can scurry into the pavilion. For detailed directions and a map, please click here!