CLASSES
Jump to class descriptions

Classes are the heart of the Guild. Come to classes to learn something new, to refine your technique or to join the Independent group and do some research in our library or plan your next project. The camaraderie is great, no matter how you approach it.
Each class comprises 6 sessions, usually two weeks apart. The class day starts at 9:30 am. After a morning welcome and information period of 10-15 minutes, we get right to the instruction. Instruction and stitching carry on until noon. Most bring a brown bag lunch and join the other stitchers for some relaxed socialization. At 1 o'clock we'll have a speaker or special project or trunk show until 2 pm.
Registration for the coming year will be on Tuesday, September 10th, 2019 from 10 am – noon at Kortright Presbyterian Church, 55 Devere Drive in Guelph. Classes for 2019-2020 have not yet been announced. For an idea of the types of classes we have, scroll down and see our class information for the 2018-19 year. Classes for 2019-20 will be announced mid-August.
FEES
Full membership for 2019-20 (includes registration for fall and winter classes, workshops etc.) $85.00 
Associate membership for 2019-20 (includes afternoon programs, workshops, mailings etc.) $40.00
GUILD CLASS DAY ACTIVITIES
9:30 am – Guild Announcements
9:45 am – noon – Classes
12 pm – 1 pm – Brown Bag Lunch
1 pm – 2 pm – Afternoon Programme
Library Hours:  9 am to 12.45 pm
SKILL LEVELS
Basic: are those who need guidance in reading stitch patterns or who are new to the technique. 
Intermediate: are those who understand stitch patterns but may need guidance; have taken the technique or similar one at the basic level; have a basic understanding of colour and design. 
Advanced: are those who can read charts and stitch diagrams with ease; good understanding of stitch technique; good understanding of colour and design; able to work independently.
SELECTING CLASSES & REGISTERING
On Registration Day, Tuesday, Sept 10th, 2019 from 10 am to noon, the instructors will have samples of their work on display (it's a mini art show!) and will be pleased to tell you about their classes. Registrants will fill out a Registration Form (also available at Registration) and will be asked to make 3 class choices in order of preference for the Fall session, and 3 choices for the Winter session. To ensure fairness, the selection of participants for each class will be made by a draw. Most people get their first choice and we hope that the same will occur this year.
The draw will take place at 12 noon or shortly thereafter and you will be notified, by telephone or email, of your two classes for the year. Please make note of your classes, although class lists will be available on the first day of class.
CLASS SUPPLIES
Members are responsible for course supplies. A list will be provided at Registration. Some courses may have an additional fee for supply kits or photocopying.
QUESTIONS
Any questions about registration or classes, please contact the Teaching Program Coordinator, Judy McMullan 519-846-0550. 
There are no advance registrations.
If you are unable to sign up in person, do so through a friend or mail (at least a week ahead) your registration, with cheque, to C.E.G.G., P.O. Box 25106, Stone Road PO, Guelph, ON N1G 4T4. Note, we have no access to mail sent to Kortright Presbyterian Church.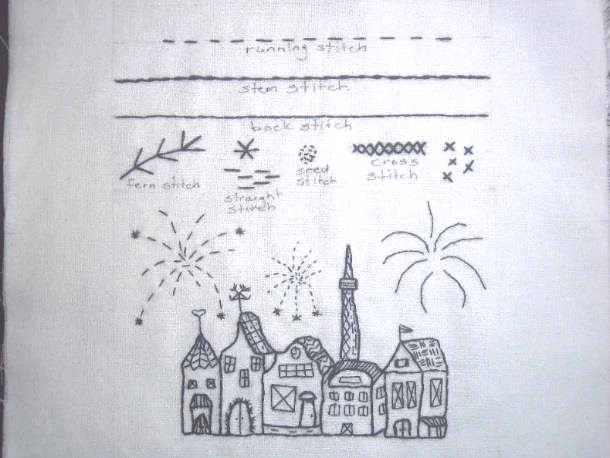 BEGINNING EMBROIDERY

Hazel Alexander


New to embroidery or wanting a refresher? We will explore stitch groups; how to stitch them and how they can be used in designs. We will work on creating a stitch book that can be added to and serve as a personal reference as you grow as a stitcher.

Skill Level: All levels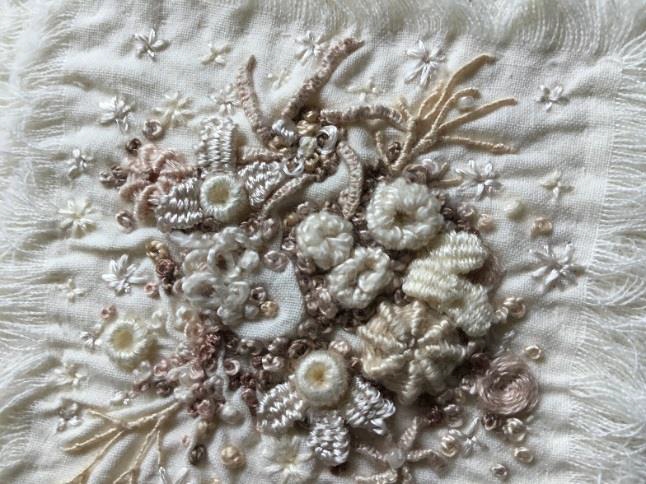 FOCUS ON TEXTURE with HAND EMBROIDERY        ** CLASS FULL **
Ruth Douglas


Most embroiderers have a small selection of basic stitches, and threads, that they rely on
consistently. However, further exploration into the many variations and combinations of the
above, as well as a myriad of other seldom used stitches and materials, can provide that special effect, like texture, that you have been seeking.

Skill Level: A working knowledge of a few basic stitches would be very helpful, along with a desire to expand and explore creative possibilities in Embroidery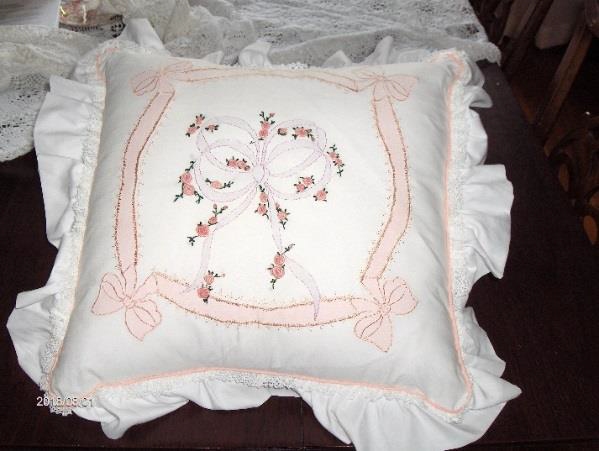 KNOTS AND TWISTS
Alison Jackson


Participants will use a variety of threads and yarns to make a number of knot and twisted stitches. The goal is to see the effect of the various thicknesses with the type of stitch techniques.

Skill Level: Beginner/Intermediate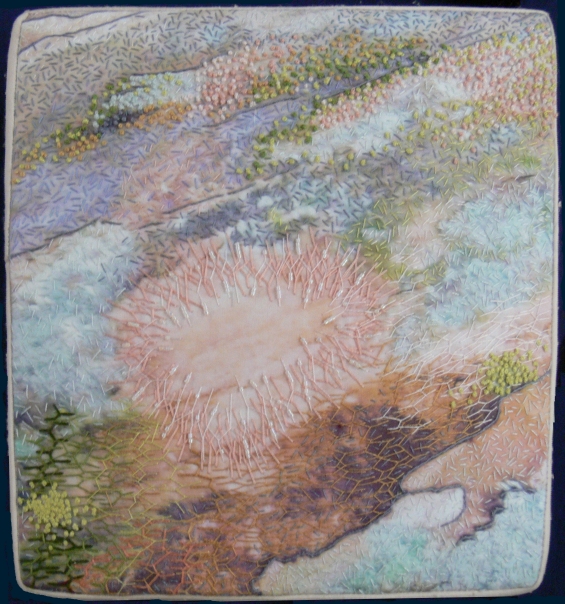 IMAGE TO STITCH         ** CLASS FULL **
Joanne Oldridge and Marilyn Watson
This class will be about using your image as a base for stitching an abstract piece of art. You will learn how to transfer your chosen image, which could be a photo you have taken yourself or a "found" photograph, or a drawing, to fabric, using an inkjet printer. This printed background will form the base for stitching using any stitches you like to outline the design or fill in spaces with colour and texture.
Then you will learn how to frame your piece for hanging by stretching it over an artist canvas
Skill Level: Beginner/Intermediate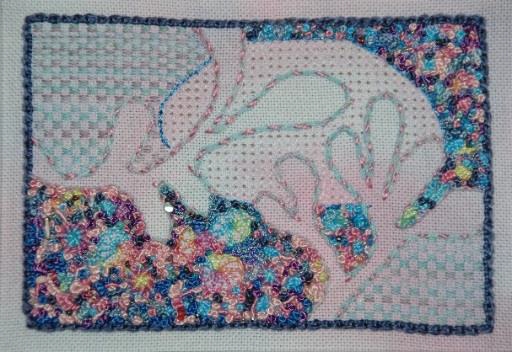 IMPROVISATIONAL DESIGN with TRADITIONAL STITCHES

Judy Eckhardt


Take a creative journey with me using traditional stitches while you develop your own original and unique design. Explore design basics and experiment with a variety of thread types to create a highly textured 4" x 6" piece of original stitched art. You will learn 4 types of fill stitches, 3 knot stitches, 6 dimensional stitches, and 2 wheel techniques. Using a variety of thread types will be encouraged. Kit Fee $10

Skill Level: Beginner/Intermediate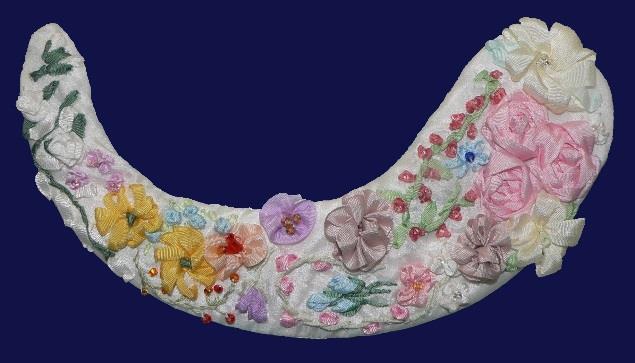 SILK RIBBON EMBROIDERY        ** CLASS CANCELLED **

Judy McMullan


You will be introduced to several basic silk ribbon embroidery stitches and techniques. We will discuss where to buy the ribbon, how to handle it, how the stitches differ from stitches done in floss. We will discuss combining ribbon with other materials such as floss or beads. Advanced stitches will be introduced. To finish, you will be encouraged to design and execute your own ribbon embroidery piece. If you prefer, you can use or modify one of several suggested patterns.

Skill Level: Beginner and up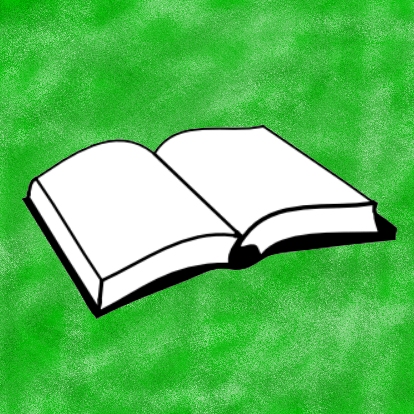 INDEPENDENT


The Independent group is ideal for completing projects, doing research or planning or working on a project of your own design.
2019 Class dates Jan 22, Feb 5, 19 Mar 5, 19, Apr 2                                                    Supply Lists for Winter classes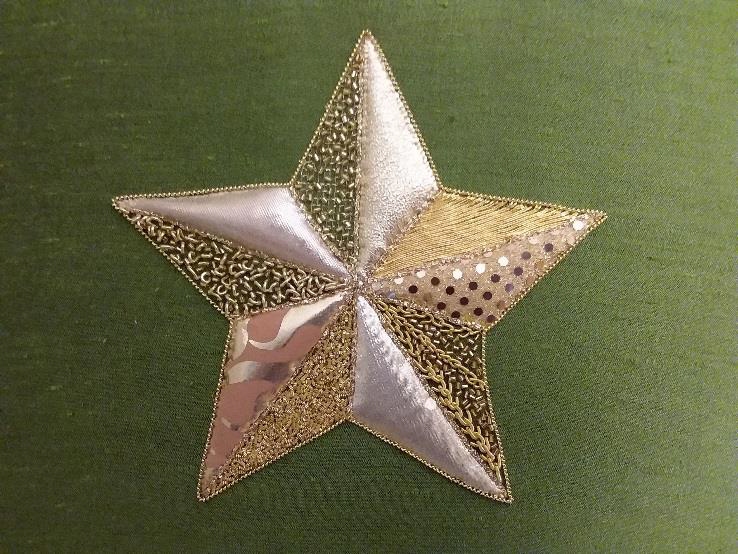 ALL THAT GLITTERS
Marsha Fontes
The goldwork project for the January classes is a star. You will learn many techniques such as couching Jap gold, applying kid leather, attaching pearl purl and applying various coloured or gold fabrics. You will learn how to apply smooth and rough purl and attach bright check to your star. There will be a kit fee unless you prefer to buy your own gold. This will be a wonderful addition to your Christmas decorating or to leave up all year.
Skill Level: Beginner/Intermediate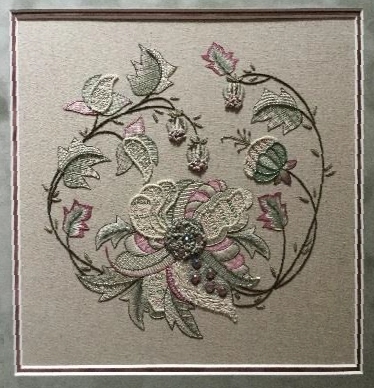 EXPLORING POSSIBILITIES        ** CLASS FULL **

Mavis Brown


Exploration of various techniques including needle weaving, weaving, combination stitches, rare stitches, using a design which must include filling areas. Use of various threads, beads, and embellishment techniques will be included.

Skill Level: Intermediate/Advanced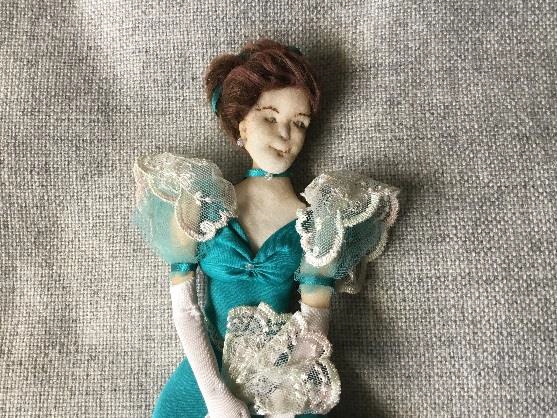 FRIENDLY FACES in FASCINATING FIELDS

Ruth Douglas


This class is aimed at stirring your imagination and stimulating your creativity. With snippets of 'this and that', we can create faces, or full bodies if you wish, and situate them in whatever background or situation you see fit at the time! Each project will be unique and fun.

All Skill Levels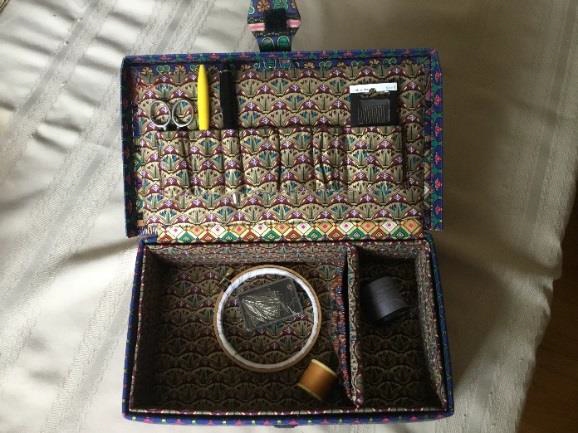 HANDMADE SEWING BOX        ** CLASS FULL **
Ietje Jackovich
The sewing box, sewn by hand, is covered by fabric and includes a pocket for needles, elastic band to hold tools, and a tab closure to fasten down the lid so the sewing box can travel with the stitcher. Techniques taught will be lacing, working with fabric to cover a matt board sewing box, mitred corners, reducing bulk, and step by step instructions to design your own future projects.
All Skill Levels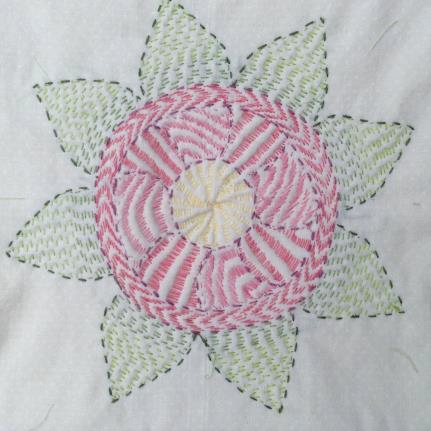 KANTHA EMBROIDERY INTERPRETED        ** CLASS FULL **

Pat Bowley


Kantha embroidery is a traditional technique, practised mainly in northeastern India and Bangladesh, using recycled fabrics and thread to make useful household items and clothing. Kantha embroidery is traditionally worked on 2-3 layers of lightweight fabrics, such as dyed or undyed cotton muslin or even worn out silk saris; thread is usually cotton embroidery floss, cotton sewing thread, or Perle cotton.
In this course, embroiderers will interpret traditional Kantha techniques, using colour, fabrics and designs to create unique pieces. During the first 1-2 weeks, they will use the running stitch and the Kantha outline stitch to make a sampler. During the remainder of the course, they will work on projects of their choice. Some possibilities are small bags, table cloths or wrapping cloths, or articles of clothing.
In addition to learning the Kantha technique and the history and geography that influenced its development, some other techniques that are similar to Kantha will be discussed. Boro and sashiko are Japanese embroidery techniques for recycling textiles. 'Slow stitching' is a contemporary movement that combines creativity, visible mending and mindfulness in hand work. These discussions will highlight some similarities and differences in embroidery at various times and places in history.

All Skill Levels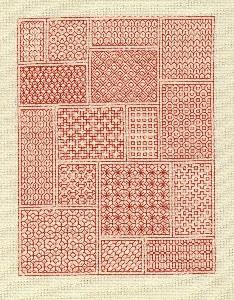 WILD ROSE BLACKWORK SAMPLER

Barbara Lee Johnson


This beginner/intermediate class introduces students to blackwork borders and fills which they will use to create their own unique blackwork design using a template and a variety of fills, motifs, and border designs. Please come to the first class ready to stitch.
Sample shown is similar to what will be done in the class. There will be a $5.00 fee for printed material.



Skill Level: Beginner/Intermediate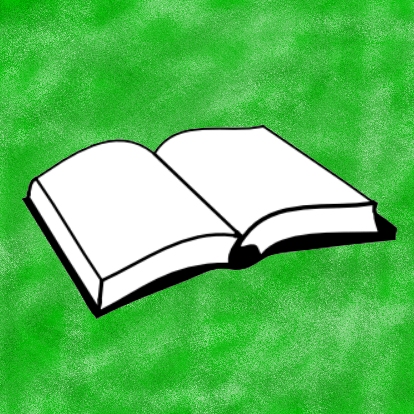 INDEPENDENT
The Independent group is ideal for completing projects, doing research or planning or working on a project of your own design.