Classes are held in-person at Kortright Presbyterian Church, 55 Devere Drive, Guelph.
Each class comprises 6 sessions, usually two weeks apart. The class day starts at 9:30 am. After a morning welcome and information period of 10-15 minutes, we get right to the instruction. Instruction and stitching carry on until noon. Most bring a brown bag lunch and join the other stitchers for some relaxed socialization. At 1 o'clock we'll have a speaker or special project or trunk show until 2 pm.
Are you doing some advance planning? You might like to know that the dates of our meetings will be:
Sept 12, 2023 Registration, Sept 19 Class 1, Oct 3 Class 2, Oct 17 Class 3, Nov 7 Class 4, Nov 21 Class 5, Nov 28 Christmas Workshop, Dec 5 Class 6, Jan 16, 2024 Class 1, Jan 30 Class 2, Feb 6 Class 3, Feb 20 Class 4, Mar 5 Class 5, Mar 19 Class 6, Apr 2 Annual General Meeting & Potluck lunch, Apr 16 or 27 Open House.

Full memberships for 2o23-24 are $100.00. Classes are free with the full membership. Associate memberships are $50.

Basic: are those who need guidance in reading stitch patterns or who are new to the technique.
Intermediate: are those who understand stitch patterns but may need guidance; have taken the technique or similar one at the basic level; have a basic understanding of colour and design.
Advanced: are those who can read charts and stitch diagrams with ease; good understanding of stitch technique; good understanding of colour and design; able to work independently.
FALL 2022 CLASS LIST
Classes for the 2022-23 year are now concluded. We have left the old class descriptions here so you can see what type of things we like to do. Please check back in late August for the 2023-24 class offerings.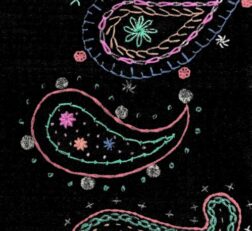 STITCH WITH CONFIDENCE
Bonnie Evans
This course is for the novice or returning stitcher who wants to establish a solid stitch foundation. Emphasis will be on practicing basic stitches from the flat, loop and knot categories and using them in a project. Stitch variations and application ideas will be explored.
Skill Level: Beginner and up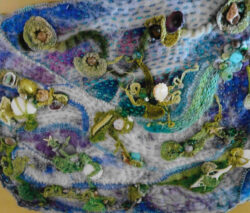 A NEW LOOK AT STUMPWORK

Laura Dobrindt

This is a class with a focus on embroidery that is not just flat. I will show you how to create 3D shapes with a needle and thread.
Skill Level: All Skill Levels

Supply List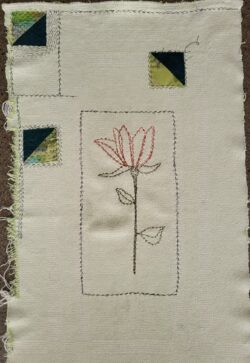 SLOW STITCHING

Pat Bowley

Using the principles of the Slow Stitch movement, embroiderers in this course will take time to plan and create pieces of embroidery that are original, beautiful and useful. We will focus primarily on the straight (running) stitch to create a small 'knot bag' or table cloth, mend household textiles and worn clothing, or make new fabrics for embroidery. There will be plenty of opportunity for these and other ideas; I will have several samples and books to look at. Each person in the class will work on her own personal projects at her own pace.
There is no kit. We will make use of worn and worn out fabrics, household textiles and clothing; remnants of other projects (for example, quilting and clothing); and miscellaneous threads and trims. We will discuss this in Class 1. I will have a selection of materials to share with everyone at each class; students should bring their own ideas and materials, too.
Skill Level: All skill levels
Supply List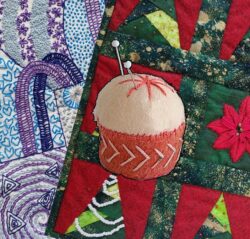 POCKET PROJECT

Judy McMullan

Haven't we all wanted a project we could work on while at a child's soccer game or in a dentist's waiting room? We'll explore what others have learned about taking your project with you and we'll make some small tools for our project bag. We'll also look at portable projects such as paper piecing, hoop art and greeting cards.
Skill Level: All skill levels
Supply List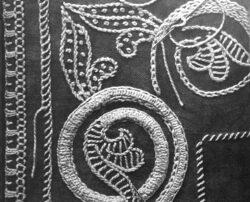 RICAMO di PARMA

Ruth Douglas

An exploration of various old Italian Stitches, especially Parma embroidery and placing them in your special projects. The Parma Stitch is an extravagant layering of chain and buttonhole stitches giving the work a strong textural look.
Skill Level: Intermediate
Supply List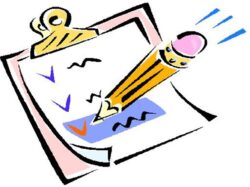 INDEPENDENT
The Independent table is here for you to plan or work on your own project or do research in the library. You'll also have time to consult with fellow embroiderers about your ideas.
WINTER 2023 CLASS LIST    
Check back in late August for 2023-24 classes.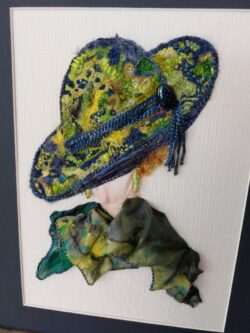 I WISH I HAD A BIG HAT

Sue Ronchka

At some point, I am sure many of us have wished that we had a BIG gorgeous hat to wear. Come on… admit it…. you did too. Based on this premise, this course is meant to be whimsical and fun.
You will take the hat of your dreams and make it into a framed stitched picture which is slightly 3-D in effect. You may use a design of your own creation or take a design provided and alter it to suit yourself. Using colours of your choice, you will use common embroidery stitches to fill in the design using a variety of textured wools and threads or cords. You might also add embellishments for your hat that may include beads, buttons, buckles or feathers. (Note: There will be no need to stitch a face, as only the side view or back view will be used, so no worries there.)
Make the hat of your dreams and hang it on your wall.
Skill Level: Confident Beginner & up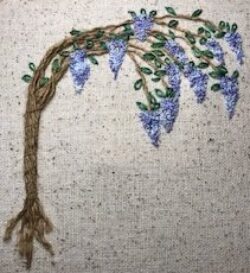 MOTIFS AND SLIPS FOR THE TEXTILE ARTIST    

Judy Eckhardt

Join me for an exploration of assorted hand embroidery motifs and a study of the concept of slips. The theme for the course is "Natural Elements".
This will be a technique and skill building class so there is no dedicated pattern to follow. You need to be open to the exploration of a concept and willing to explore possibilities.
You need a working knowledge of the basic hand embroidery stitches and a willingness to challenge yourself to use them in new ways while playing with a variety of threads.
Skill Level: Intermediate
Kit Cost: $15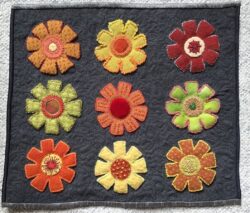 THE CIRCLE GAME – get the new app(liqué)

Bridget O'Brien

Wool appliqué is a great way to embellish wool with embroidery stitches. We will use circles of varying sizes to create imaginative pieces. By stitching on circles, you can create all sorts of motifs and learn some challenging new stitches. Choose your goal: a tote bag, a wall hanging, a needle roll, or a fabric zip pouch. Learn about different types of needles, threads, embellishments and wools.
Kit Cost will depend on what the student uses. The teacher will have some supplies available from her own stash, including some wool, needles and threads. Not all students will be needing/using the teacher's supplies but they will be charged a nominal fee for what they use.
Skill Level: Beginner & up

Kit cost: Nominal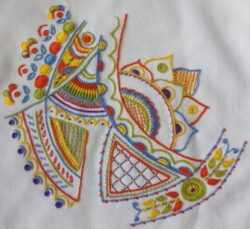 GLAZIG EMBROIDERY

Janet Sunderani

Glazig embroidery is a traditional folk embroidery of the Brittany region of France. This delicate yet sturdy technique is used to decorate clothing. The motifs are stylized and can be adapted to many uses.
Skill Level: All levels – some stitch experience preferable
HARDANGER – BASICS AND BEYOND

Alison Jackson

Participants will learn the basics of Hardanger Embroidery and more. You will learn the lingo of kloster blocks, dove's eyes, spider webs, eyelets, wrapped bars, woven picots, stars and ship motifs.
Teacher will provide a small kit (free) as a doodle cloth, from which a small project will be made, but the main focus of the class will be the front of a pillow, filled with a variety of the techniques learned.
There will be some homework to do.
Patience and Smiles are necessary!
Skill Level: Beginner to Intermediate

INDEPENDENT
The Independent table is a place to be social while working on your own project.